Our Mission
To ensure the highest level of quality and install academic standards throughout the education for an aesthetic physician, the Institute for Scientific Research and Education in Aesthetics will start the world's first interdisciplinary master's degree program for physicians in the field of minimally invasive aesthetic medicine.
Our Vision
IREA focuses its vision on driving innovation and high-quality standards in the aesthetic industry, by offering upmarket education and research opportunities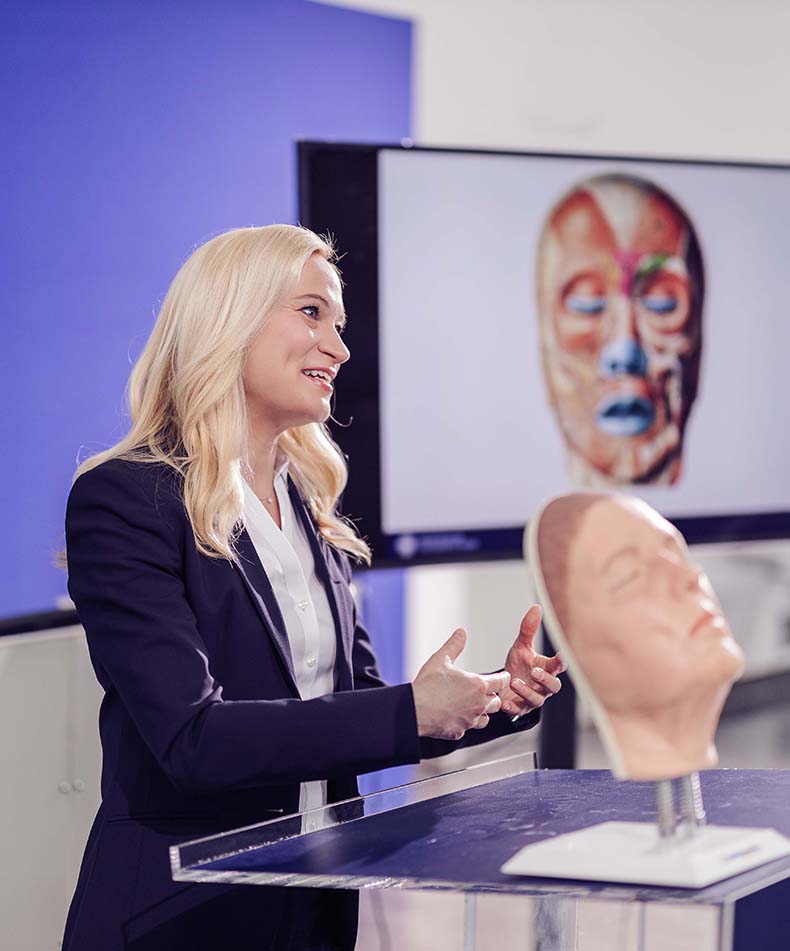 Relevance
With an estimated global market size of USD 4.6 Billion in 2020 and an expected compound annual growth rate (CAGR) of 13.9 from 2021 – 2028 (Grand View Research) the rising demand in minimal invasive aesthetic treatments is confronted with a lack of scientific and academically recognized quality standards in the education of such treatments.
To step into the void of formal education in this field, training and tutoring was historically provided by either industry partners or through private health care providers. This prerequisite made it impossible to establish consistency in the provided treatments within the industry, opening the door to poor results and further potential implications for the safety of the patients.